Residential Garbage Service:
The City of Alma is contracted with Waste Management for the residential garbage service.
Per City of Alma Ordinance, clear City of Alma garbage bags must be used for residential garbage.
Garbage bags can be purchased at City Hall, Kwik Trip and at the Alma General Store.  Cost of the bag is $3.25.  Garbage is to be placed curbside on Thursday morning.  In the event of an observed holiday by Waste Management, garbage will be collected on Friday.  See observed holiday schedules below.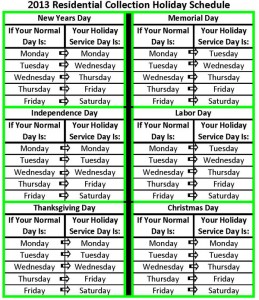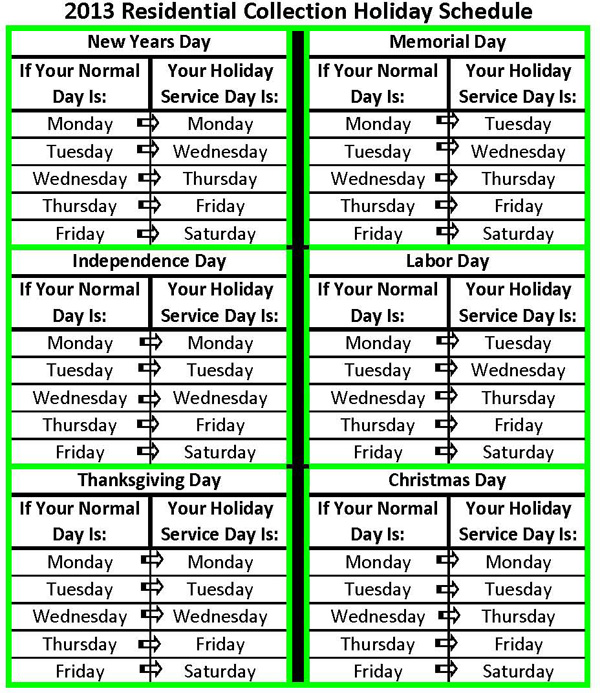 Residential Recycling:
The City of Alma has a Recycling Center located at 300 East Laue Street.  Per City of Alma ordinance, residential garbage is to be taken to the City of Alma's Recycling Center.
Recycling Center Hours:   Wednesdays and Saturdays  —  9 a.m. to Noon
The City of Alma is contracted with Arcadia Recycling for the recycling service.
 Do Not Drop Off Material When Recycling Center Is Closed
Recycling Center buys scrap aluminum and aluminum cans.
Residential Construction Dumpsters – Permits required
Dumpster permit (construction) app

DUMPSTER ORDINANCE

Demolition Landfill – located on Shawnee Drive off of CTH I
Hours:  Friday——————–9:00 a.m. to 3:00 p.m.
            Saturday—————–9:00 a.m. to 1:00 p.m.
Click on link below to see what items are accepted at the landfill and their costs:
Landfill charges